BSidesJax - 2019 Conference Info Page
DATE TBA | TIAA Bank Field, Jacksonville FL
Registration link coming soon!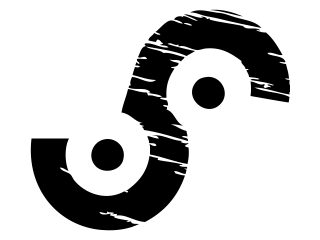 Conference Location
Detailed location info will be announced closer to the conference date.
Talk Schedule
Talk schedule will be posted closer to the conference date.
Villages & Activities
TOOOL LockPick Village
Our TOOOL Lockpick Village will have plenty of picks and challenge locks for all skill levels. This is a great opportunity to learn more about locksport and find out more about our local TOOOL chapter!
Data Duplication Village
We have a 15+ TB file server onsite and will have it filled lot's of interesting data, like an (almost) full InfoCon.org Mirror (including the Rainbow Tables & Wordlists) readily accessible via our Gigabit hardwired & wireless network. Make sure you bring your computer, ethernet cable & plenty of storage! We will have limited capacity to populate a USB Hard Drive you provide if you have a specific data request.
Capture the Flag
We will have an on-site first rate CTF. More information is coming soon!
Code of Conduct
Our detailed Code of Conduct is being reviewed and will be posted soon. Until it is posted, we would like to remind that we have NO TOLERANCE for any kind of harrassment, including physical & verbal & sexual harassment.
Photo/Video/Recording Device Policy
Ensure you have the permission from anyone you photograph or record. This includes those in the background of your shot. "Crowd shots" from the front (facing the crowd) are strongly discouraged.
If you've accidentally taken a picture without permission, delete it. If you are asked by a participant to delete/blur a picture they did not give you permission to take, do so immediately.
Press photographers are also required to adhere to this policy; Your press credentials is not a pass to break these rules.
Upon a first infraction, you will receive one warning from BSidesJax Staff. Upon a second infraction you will be asked to give up your device to BSidesJax Staff for the duration of the Con or to leave the Con with your device, your choice. You may return to the Con once you have deposited your device in a secure location, offsite.
There are several BSidesJax Staff who are commissioned to be taking pictures & otherwise document the event. They are aware of this policy and are not immune, except in cases where they have been requested to document activities, presentations, etc., for BSidesjax PR purposes.
Thank you for your cooperation!
Contact
Other Groups!

Jax2600/DC904. Our group focuses on both physical and digital penetration testing, as well as any new cutting edge technologies and how to break or exploit them.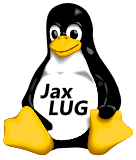 Jacksonville Linux Users Group. The Jacksonville Linux Users' Group or JaxLUG is a diverse assembly of Linux users (beginners, casual desktop users, system administrators, developers, and IT professionals) that have a passion for supporting Linux and Free Open Source Software (FOSS) and live in or around Jacksonville, Florida metropolitan area.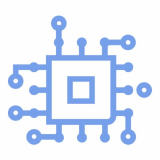 Hack FSCJ. Hack FSCJ is a student organization of Florida State College at Jacksonville. Members are part of the student body and participate in a variety of activities related to Cyber Security.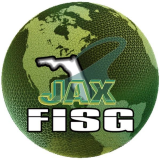 Jacksonville FL IT Server Group. The Jacksonville Florida IT Server Group is a group of IT Pros and Administrators established for the purpose of networking, design, education, security and familiarization of the latest technologies.